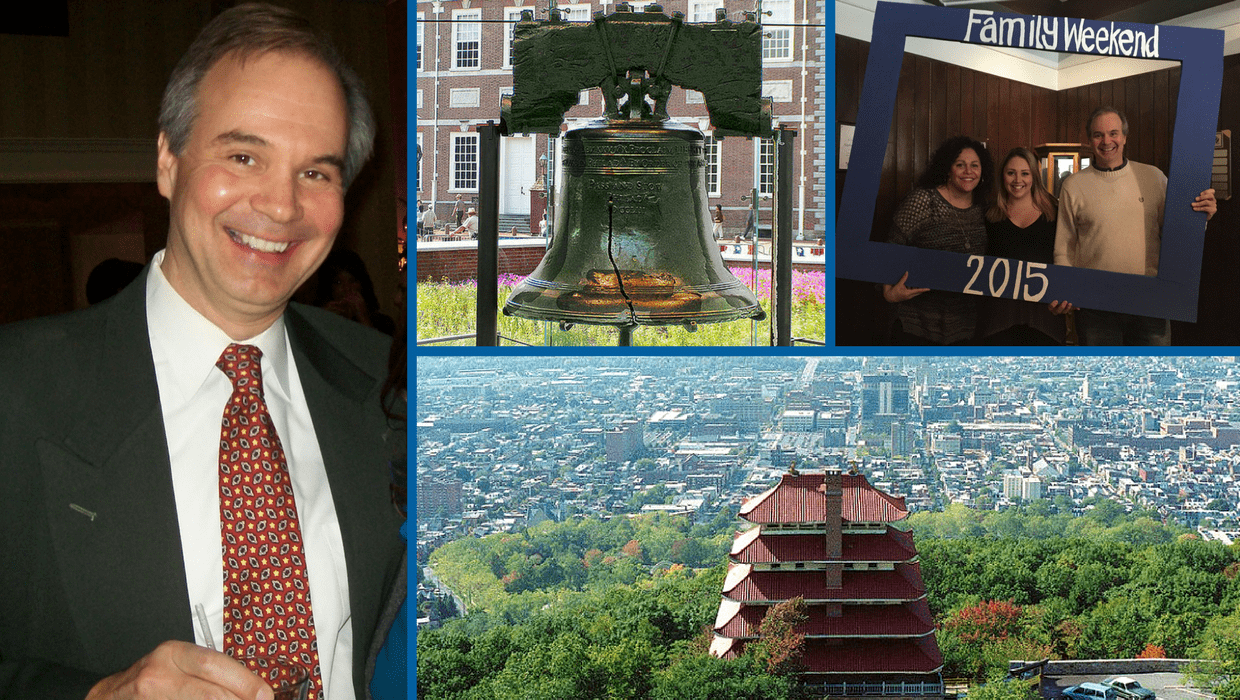 Peter puts his knowledge and skills as a property manager to work every day to better his community and the lives of others.
Peter Bubel is no stranger to the world of real estate. After graduating from Penn State University and St. Joseph's University where he earned his Master's degree in management and his MBA in finance, Peter moved to Reading, Pa. where he has been living and working for the past 25 years.
Throughout the last quarter century, Peter Bubel has familiarized himself with his community as he does his part to help the city of Reading retain its noteworthy standards for both entrepreneurship and education throughout the area. He loved that Reading simultaneously had the feel of a small town while also being in the proximity of major cities like Washington, D.C. and Philadelphia. When Peter Bubel purchased his first property in 1989 and founded his first rental company to provide off-campus housing to students attending the Penn State Berks campus, he forever established his mark on Berks County, Pa. Peter named his rental company PANA Rentals, an acronym derived from the first letter of each of his family members' names: Peter, his wife Anita, and their daughters Nina and Alyssa. Now, 25 years later, as one of the managing members of PANA Rentals, Peter owns and manages between 50 and 100 properties throughout Berks County, Pa. as he helps guide potential renters through each step of the process of renting a home.
Peter Bubel is an advocate for local, affordable, low-income, and student housing. He takes pride in his company's ability and willingness to help anyone. He understands that every rental situation is unique, so he offers numerous services — including showing the properties, negotiating lease terms, and helping property owners manage their finances — through PANA Rentals. Through his work, Peter Bubel also assists other property managers by helping them market their properties and find appropriate renters and tenants. As a property manager, he loves advising others to help them turn their property dreams into reality.
When Peter's not at work
he is also an incredibly active community member outside of his work. He volunteers at the Reading Public Museum, the Children's Home of Reading, and the Boy Scouts of America, and he has also served time on the board of Goodwill Industries of the Keystone Area. Peter Bubel currently serves as the Vice President of Reading-Berks Habitat for Humanity and — in the past when he served as president — he oversaw the construction and completion of 30 new low-income houses. Peter also participates in numerous local initiatives including the Berks Minority Development Council (Berks MINDCO) and the Berks Housing Advisory task force, and occasionally presents seminars at the Berks County Chamber of Commerce.
Peter Bubel is also a man of faith and an active member of his local church, St. Peter's United Church of Christ in West Lawn, Pa., where he works with both the stewardship and budgeting committees of the church.
Ever since he was born at the Army Base Hospital in Fort Carson, Colorado, Peter Bubel has been a proud supporter of the military and armed forces. His father served in the United States Army, and his bravery and courage — along with the valor of our current troops — inspires Peter to this day.
In his personal life, Peter Bubel places a great deal of importance on health and physical fitness; he makes sure to stay active by participating recreationally in a number of sports of which he particularly enjoys golf and his weekly tennis games. Peter knows that you need to take care of your body, which is why he has always stressed its importance among his family who has also taken an interest in fitness.
Peter is also an avid sports fan
Growing up in Pennsylvania and having spent much of his time in and around Philadelphia, Peter's sports interests are decidedly Philly-centric. When it comes to baseball, you'll only hear him cheering on the Phillies, and every football season he's rooting for the Eagles.
Of course, now that he lives in Reading, Pennsylvania, Peter Bubel has also grown to love the local teams as well. The Fightin' Phils — originally named the Reading Phillies from 1967 until 2012 — are the area's minor league baseball team, and they hold four division titles (1995, 2000, 2015, and 2016) and four league titles (1968, 1973, 1995, and 2001). Reading is also home to a professional ice hockey team, The Reading Royals, which was founded in 1991. The team currently plays in the ECHL and participates in the North Division of the ECHL's Eastern Conference. On top of watching his favorite sports teams, Peter Bubel also enjoys writing about sports and often publishes original pieces on the blog.
"I've found that, more than anything, persistence pays off. If you make a long-term plan for your future, commit to it. I have seen investors come and go in search of making money in real estate. The ones who are successful are the ones who start off slow and tough it out through the hard times and challenges. They're successful because, after dealing with tough tenants, legal action, or an unpleasant situation, they can still see the positive rewards in this business. I find it important to be human. Don't be afraid to see things from another's perspective so you can look for mutual win-win situations."
Peter Bubel
While he loves his home community of Reading, Pennsylvania, Peter Bubel likes to explore the world, too. When he's not busy with one of his many passions, hobbies, or careers that keep him at home, Peter likes to travel to new places and see new things. He is fascinated by cultures and regions around the world, but what truly enthralls him is the beauty that can be found in nature and places right here in the United States. Growing up and spending most of his life in the Northeastern United States, namely Pennsylvania, Peter Bubel loves to see the different topographic and geographic wonders present throughout the rest of the nation. The arid, rocky landscape of the deserts starkly juxtapose the forest-covered mountains of the pacific northwest, and he enjoys each and all in between.
Peter's not one to travel alone, either – when he has the opportunity to visit a new place, the first people on his list of travel companions are his lovely wife, Anita, and their two daughters, Nina and Alyssa. The entire family likes to adventure to new places, which not only strengthens them culturally as individuals, but brings the whole family closer together.